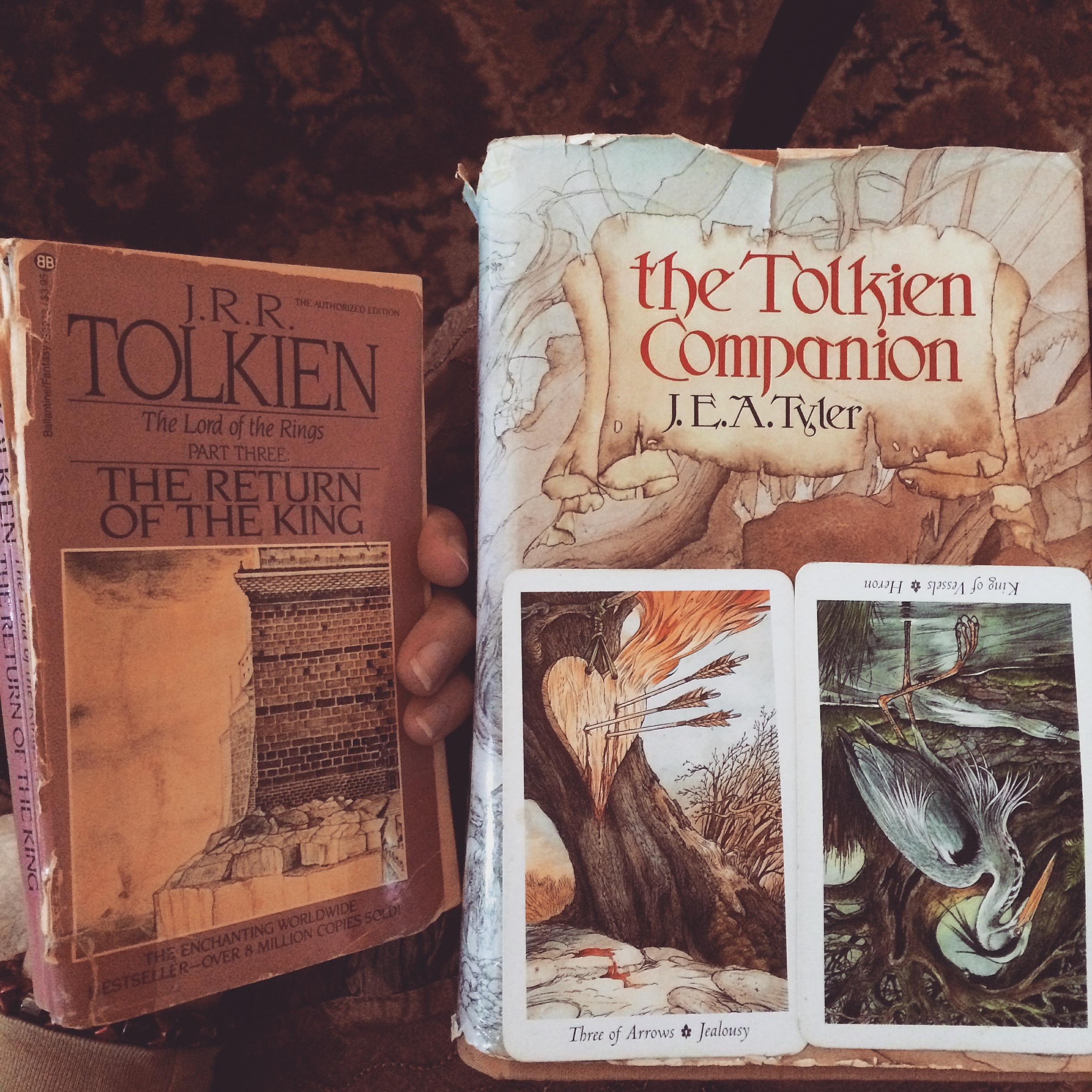 It is Professor Tolkien's birthday today.
Hooray!
I celebrated by viewing The Two Towers with two of my very favorite people, one of whom has never seen the LOTR films. There was plenty of critical discussion, tea, pipe weed, and Middle Earth trivia.
GOOD BUSINESS, MY FRIENDS
I'd like to share one of my favorite passages from Tolkien's works — Pippin's attempt to describe his first impression of the eyes of Treebeard the Ent. I recommend you read it aloud:
'One felt as if there was an enormous well behind them, filled up with ages of memory and long, slow, steady thinking; but their surface was sparkling with the present: like sun shimmering on the outer leaves of a vast tree, or on the ripples of a very deep lake. I don't know, but it felt as if something that grew in the ground — asleep, you might say, or just feeling itself as something between root-tip and leaf-tip, between deep earth and sky — had suddenly waked up, and was considering you with the same slow care that it had given to its own inside affairs for endless years.'

— The Lord of the Rings: The Two Towers, Chapter Four: "Treebeard"
Celebrating these days — the birth and death days of my ancestors of spirit, those fine folk who went before me and whose legacies infuse me with the spirit of creativity — brings me great joy and feelings of connectedness.
FUCK YEAH MUFUCKAS
Who are your ancestors of spirit?
Do you commune with them? How?
I WANNA KNOW
Tell me a story. Happy new year!
Love, crumpets, and pipe weed!
xoxo