In no particular order, find below some of the things I've done and services I've offered in the lifetime of my practice.
How To Make A Perfect Cup of Tea
One of my favorite events — and one of the most popular! I give an enthusiastic talk about the history and uses of tea. We even get to sample several types of tea! Flyer pictured above created by Michelle Hogan.
Pokémon Card Readings
Yes, it's true!! I can do readings with Pokémon cards! Using only the original 151, 'cause I'm old-school with it. This special returns on occasion. It's super effective!
Journal Dragon
A 13-week class on journaling with your holy helper spirits.
Psychic Self-Defence
A live virtual class on the art of psychic self-defence.
The Modern Mystic Podcast
Co-hosted with Amelia Quint.
On Sacred Ground Podcast
Co-hosted with Chiron Armand.
Edward Gorey Fantod Pack Readings
A tradition I began in San Francisco at the Cartoon Art Museum's annual Edward Gorey birthday party. Each year on Gorey's birthday of February 22 I offer readings with his fabulously spooky deck of oracle cards called The Fantod Pack.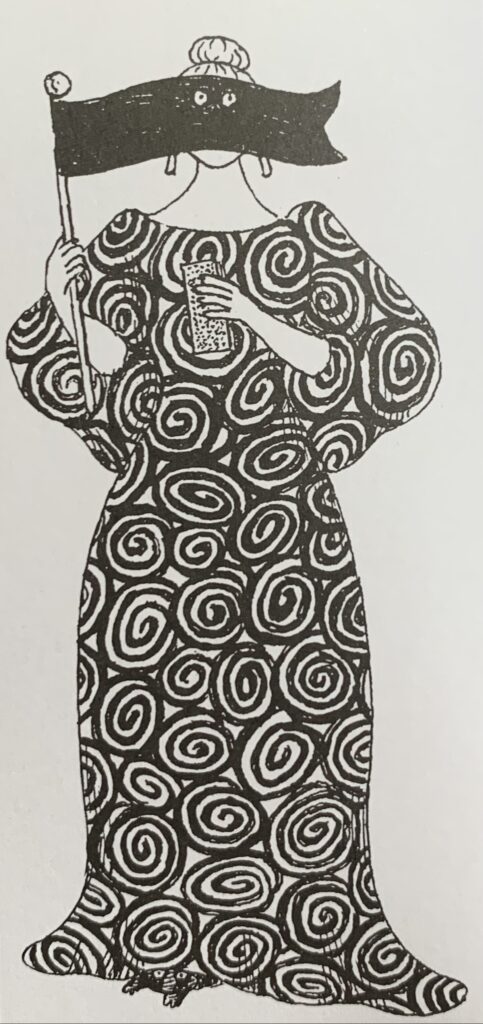 Heavy Leather Topless Dance Party
I had the distinct pleasure of being a special guest on local TV show Heavy Leather Topless Dance Party: Episode 107! You can watch the whole episode here. My interview starts just about 30 minutes in.
Astrology Chart Readings at Camp No Man's Land
A gorgeous summer camp getaway for members of women's club The Wing NYC! In partnership with Sanctuary Astrology.
Astrology Classes with Sanctuary Astrology
I've also partnered with Sanctuary to teach various astrology classes at such glorious venues as HausWitch in Salem, MA and The Wing Boston.
Contributed to Zines and Magazines
You can find a review of some decks I love in the first edition of Sabat Magazine! And I've contributed Tarotscopes (tarot + horoscopes) to independent zines from coast to coast.
Illustrated A Book Based on The Song of Roland
The gorgeous poem "Journeying" by AJ Odasso was transformed into a limited edition hand-bound book by Papaveria Press in 2014 with watercolor illustrations by me!
New Moon Labyrinth Walk
When I lived in San Francisco and had access to the Lands End Labyrinth, I led a small group down to the labyrinth's cliff by the sea at dawn the day of the New Moon. We celebrated our intentions and experienced the inner peace of the ritual of walking the labyrinth — with a thermos of hot tea and bag of warm fresh cinnamon donuts, naturally.
Ecstatic Dance Ritual
In a private Brooklyn loft, I created an altar and encouraged participants to bring items to place upon it. We read cards, grazed on snacks, and I tapped into the dead. Then we put on my carefully crafted Five Rhythms playlist and we DANCED LIKE HECK before the altar!
Tarot and Tea at Local Businesses, Parties, and Events
Quick-draw card readings at bachelorette and birthday parties, art show openings, publishing launches, and at such fine small business as Crose Nest Collective in Hudson, MA and Vivant Vintage in Allston, MA.
Convention Tabling
I love cons!! Tarot cons, comic cons, pop culture cons, you name it. Like Carnival of Stars, the nation's only combination comic book and belly dancing convention! New York Comic Con! Wondercon! The list — and my love for cons — goes on and on! In fact, you can hear me give readings on convention podcast ConQuest's episode about psychic fairs.
Burlesque-y Readings at House of Yes
I loved floating around beloved Brooklyn venue House of Yes during events, blindfolding people and leading them backstage or inviting them into a cozy corner for a private reading.