---
Let's make magic!
Personalized one-on-one readings with me come in two flavors:
EMAIL readings for those who'd like a written report they can pore over again and again.
ZOOM readings for those who prefer the video and/or audio style.
---
Email Readings
$125 for a written report on your situation
It begins when I invite you to share your story. You'll have the opportunity to share as much as you'd like about the situation or question you'd like our reading to investigate. This can be a few paragraphs or a couple of sentences, but keep in mind that the more specific you get, the more specific I can get.
These email readings typically take about two weeks to craft.
To book a reading, click the friendly orange button below and you can check out via PayPal or with a credit/debit card.
Very important: If your best contact email address is different from your PayPal email, please either 1. put it in the Notes to Seller section during checkout, or 2. email me at paigezaferiou@gmail.com and let me know. After purchase, I will be emailing you from that address to get the ball rolling!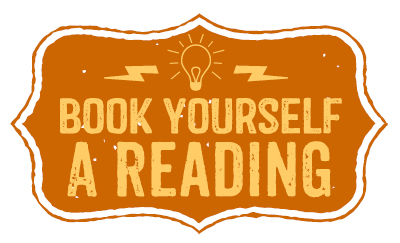 ---
One-hour Virtual Zoom Readings
By Appointment
$250 for an hour
You and me, joined by the magic mirror of the internet, stripping down your situation and clearing things up with the cards, the spirits, and whatever other magic appears. Like a delicious, warm cup of (BYO)tea.
These sessions are NOT limited to Tarot! We may use any of the tools in my sacred arts arsenal, including but not limited to:
Tarot cards
Oracle cards
Astrology
Dream interpretation
Spirit mediumship (contacting the dead)
Spirit guide retrieval and communication
Ritual magic prescriptions
You will receive a complimentary audio recording of your session.
To book a session, check out via PayPal by clicking the orange button below. Very important: after completing checkout, you will be redirected immediately to my appointment calendar.
Questions? You can email me directly at paigezaferiou@gmail.com.
Payment plans are available. To make arrangements that suit your current financial status, email me with the subject "Payment plan" at paigezaferiou@gmail.com.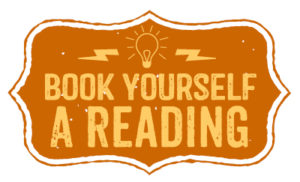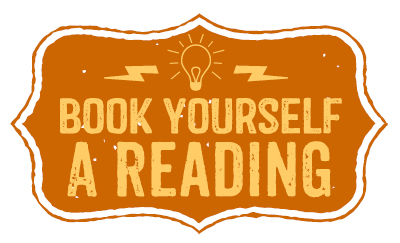 ---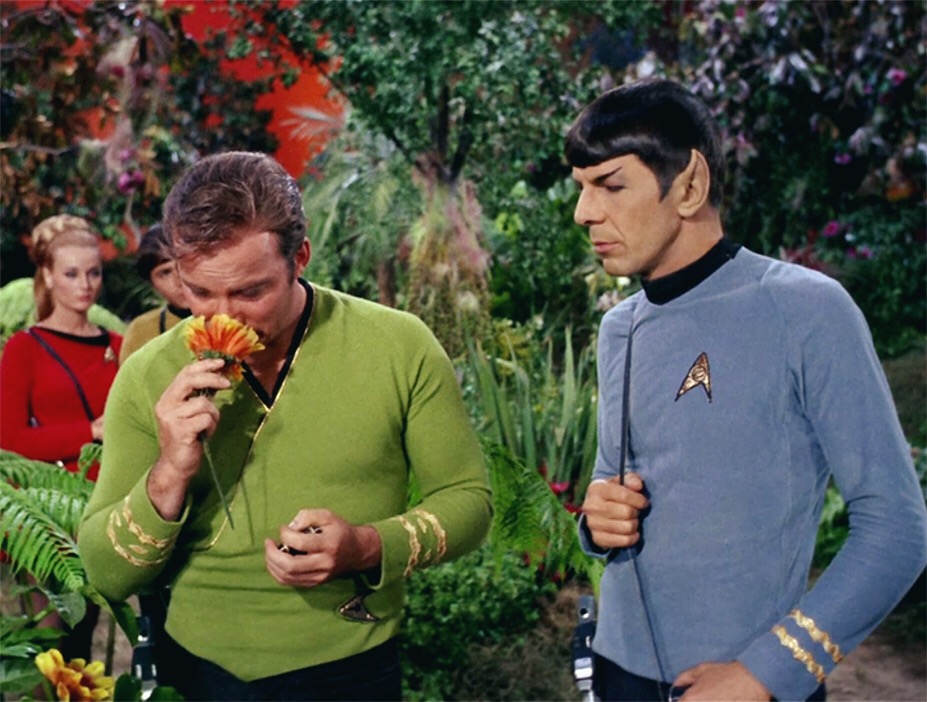 Here's what people are saying about my readings:
"Tears were shed by your accuracy. You were very spot on with so much . Also I've totally felt fear and that fear stops me right in my tracks. In love and in a future career change. Change is fucking tough and sometimes I feel my mind goes into protective mode and will stop when things are getting weird. But I gotta say..
You have a way with words and cards Paige, and those words are what I needed.
A little break down of everything gave me a little push to just keep going even when I feel like nothing is happening." — C.F.
---
"Paige Zaferiou's energy is like a gust of wind you didn't know you needed in your life.
She comes in fast and strong and leaves you with an electrical charge of YES! LOVE! LET'S ROCK THIS! But she's also got soul, deep soul, with heightened psychic senses. A tarot reading with her is like stepping into the most colorful storybook of your life.
Be prepared to honor your shit as it is and as it wildly can be – with loads of the most glittery glitter on top. Paige Z. will inspire you to go big and trust in the powerful being that is your self." — J.T.
---
"If you define "magic" as "a feeling of giddy, sexy, goofy, happy, joyful creativity, like ANYTHING is possible" …then Paige is pure magic. Grade-A. 100%.
I wish I could distill her into glittery powder + shake her all over my body. That sounded insanely creepy. But soon … you'll understand." — A.F.
---
"I just had THE BEST reading done with the beautiful and wonderful Paige. Guys, this lady knows her stuff. She's funny and kooky and so amazingly good at reaching deep into her cards to give you the most insightful advice." — J.A.
---
"I was sent to Paige by a whiff of intuition. I sought guidance on a very emotionally complex issue in my life to which she immediately stepped in, carefully unwrapping its layers to not only help me correct it, but to understand why it happened in the first place so I could grow, learn, and benefit. I resonated with her spirit and positive heart so much that I jumped at the chance to do a monthly Spiritual contract under her care.
I am not exaggerating when I say my life has been nothing short of transformed.
"Her gentle magic, matched with her friendship and sweet disposition, allowed me to strip away the yuck I've been hanging onto for years, either by my own doing or others, and step into the woman I was supposed to be, the woman I have been waiting to be all along. I have never been this confident, this happy, and so in line with my own spirit and purpose. Paige didn't just open closed doors, she helped me uncover ones I had never even dreamed of being available to me." — J.H.
Read more testimonials over on the Love Notes page <3
---
Image credits: Top photo by Lydia Hudgens. Star Trek is a registered trademark of CBS