This post was originally published on paigezee.com on June 27, 2013.
If you've read anything I've written about Tarot, you've probably encountered the word "jumper."
WELL NOW PAIGE, JUST WHAT IN THE HECK DOES THAT MEAN?
In Tarot, a jumper is a card that falls out of the deck while you are shuffling.
When this happens, you have two choices: you can put the card back in the deck and continue shuffling, or you can look at and interpret it.
I like to do the latter.
How do you interpret a jumper?
1) You can think of it as immediate advice. What were you thinking about when it fell? Was your mind wandering (tsk!), or were you focusing on the reading? Whatever was on your mind, consider the jumper(s) the Tarot's two cents on the matter.
2) You can set it aside until you've drawn your cards, and then interpret it as additional insight into the reading.
Generally, unless the querent was thinking about something significant when the jumper jumped, I go with option #2. I see jumpers as elaborations on the main message of the reading. That way, if I'm doing a two-card daily draw or a simple three-card spread, the jumper provides information that I may need, but my limited spread doesn't have room for. It may also elucidate confusing points in the reading, or emphasize something I usually overlook.
When interpreting a jumper, it helps me to visualize its role.
The jumper knows its message is important. It's seething in the shuffling deck, practically vibrating with impatience. Finally, it just can't take it anymore and — (AAAAAAAAHHH~!) — makes the mad leap of faith into my lap or onto the floor.
Then, when I tune into the card to hear its message, I imagine a teensy weensy little voice piping up in all caps. This all-important visualization a) helps me pay attention to the importance of the message and b) cracks me the fuck up.
HEY BABE YOU'RE RIGHT, THIS IS IMPORTANT, the jumper says. I JUST WANTED TO MAKE SURE YOU GOT THAT.
or,
HEY BABE, I KNOW YOU'RE GOOD AT THIS AND ALL, BUT YOU REALLY NEED TO LOOK AT THIS ASPECT OF THE SITUATION YOU AREN'T SEEING, another jumper might say.
Jumpers point to the REALLY important parts of the reading. Like a big black underline, or a furious cloud of asterisks and arrows.
Jumpers are my friends. Sometimes I get more than one at a time; more often than not, I don't get any. But when I do, I get really excited. I think it means I'm onto something.
If you read tarot, do you ever encounter jumpers? How do you deal with them?
Next time a card leaps from your deck, listen to what its teensy weensy voice has to say.
Even if it's yelling at you in teensy weensy caps lock.
with love and lots of questions,
Paige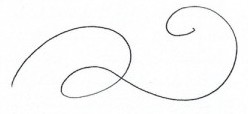 P.S. I was interviewed about jumper cards by my mentor, Theresa Reed a.k.a. The Tarot Lady, on her fabulous podcast Tarot Bytes!