Quick Draw Buck-AW!
$45
AN EMAIL READING for when you're on a sticky wicket, as the old croquet players used to say.
Need some quick clarity on your situation?
You'll receive a lil bundle of magic words that you can go back and re-read when you need a reminder of the truth with a capital T.
It's a shot of delightful clarity, like an espresso cup full of sky served up on a sword. YUMBURGERS!
You'll want a specific question or situation. This is NOT a general life reading.
To book your Quick Draw Buck-AW reading:
Click the friendly orange button below to check out via PayPal or with a credit/debit card
IMPORTANT: if you need me to contact you at a different email than the one associated with your PayPal account, please include that in the MESSAGES TO SELLER section during check-out.
Within 48 business hours I will send you a confirmation email to get details of your situation.
You can expect delivery of your reading within 5 business days .
Easy peasy, lemon squeezy!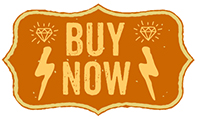 photo by Lydia Hudgens