Tarot and Astro Intro Reading
 45 Minutes || $85 || Email or Skype
New to my world? This is the best place to start!
In this reading, we'll be taking a kind of "general" look at your life and yourself. It's sort of a getting-t0-know-you overview.
We'll look at your birth chart (whether or not you have your birth time) and throw some cards to shed light on your current situation, any major obstacles you're wrestling with, and the best path forward. And as we get to know who and where you are, you'll get to know me and my reading style.
My reading style is accessible, entertaining, and accurate — a perfect fit for someone's first reading. I specialize in translating astro-babble and esoteric symbolism into easy-to-understand language, peppered with colorful metaphors and anecdotes.
The Tarot and Astro Intro Reading is great for you if you:
are new to my world,
and/or have never had a tarot or astrology reading before (or maybe you had one a very long time ago),
are curious about what tarot and astrology can tell you about yourself, your relationships, and your life,
and are looking for a positive, empowering, no-doom-and-gloom experience.
Giving someone a tarot or astrology reading is something about which I get deeply passionate and extremely excited.
SING A SONG OF SIXPENCE
Tarot and Astrology are two of my very favorite technologies for self-reflection, understanding, and divination.
I believe with all of the wiggly atoms of my being in the usefulness of these technologies to:
mirror our truths back at ourselves,
help to make sense of the muddled world in which we live and co-create,
offer advice for how best to move forward with clarity and confidence,
and entertain the ever-lovin' heck out of us.
With Tarot and Astrology, we can touch upon your personal relationships, career and work life, transitional life phases, emotional needs, the way others see you, your karmic life purpose, and other such insights into who you are, what challenges you're facing right now, and how best to navigate those challenges with clarity and success.
This reading will be conducted via email or Skype video call and will last for 45 minutes.
Here's how to book your reading:
Click the friendly orange BUY NOW button below, which will open a new window for you to check out with PayPal or a credit/debit card.
IMPORTANT! If your contact email is different from the one associated with your PayPal account, please include that information in the NOTES TO SELLER section during checkout.
After checking out, you'll be automatically redirected to my appointment calendar —  THIS IS FOR SKYPE READINGS ONLY. You don't need to do this for email readings.
When you schedule your appointment, you'll be prompted for your Skype username. I will add you as a contact before our scheduled call.
If you're uncertain whether your information was received, you may email zaferiou@gmail.com
Easy peasy, lemon squeezy!
Book your Tarot and Astro Intro Reading here: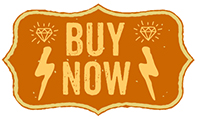 Want to give a reading as a gift?
During check-out, write in the NOTES TO SELLER section: "GIFT for [name and email address of recipient]"
I'll send you a confirmation email afterwards to verify the information.