do the blooms know their righteous power
the beauty of being Seen?
— Ayla Nereo, "Wild Burn"
I believe in the beauty of being seen.
I believe that the tools of divination combined with the gift of clear insight, with which I am blessed, offer invaluable guidance to people who are doing their best to be a person here on starship Earth.
ZOOMIN THROUGH SPACE
We're all doing the best we can. We're all in need of guidance from time to time. We're all in need of a non-judgmental ear, a kind word, the freedom to open up and share our story — and receive in return guidance from the unifying force of love and life that binds us together with unseen threads.
Isn't being people a wild ride?!
SURE ENOUGH
My approach to reading is two-fold: I embrace the tools of astrology and tarot cartomancy, seeking to deepen my understanding of their history, symbolism, and applicability to both everyday life and the mystical experience of the sublime Whoa.
I am also one of those gifted with clear senses: the ability to communicate with spirits, including but not limited to the dead, the land and its creatures, deities and demigods, and fictional characters. I take this gift and the responsibilities that come with it very seriously; I don't pretend to know everything because that would be Really Ridiculous and also A Lot To Deal With, but do my best to communicate honestly and accurately what messages I am given to share.
WILD RIGHT
Whether your needs right now involve self-awareness and knowledge, emotional healing, curiosity about the spirits that walk alongside you, advice on a career change or other transitional phase of life, wonder about your own spiritual or intuitive gifts, or simply guidance on where you are now and how to move forward, I'm here.
Select the option below that best fits your current needs:
[Email Reading] The perfect reading for one question. Down 'n dirty 'n to the point.
[Skype Reading] Never had a reading before? Dabbled but curious about the real deal? Right this way, baby kitten!
[Skype or In Person Reading] An in-depth reading using tarot, astrology, psychic spirit contact, or some combination of these clarity-inducing spiritual arts.
---
People are talking about Paige's readings!
"If you define "magic" as "a feeling of giddy, sexy, goofy, happy, joyful creativity, like ANYTHING is possible" …then Paige is pure magic. Grade-A. 100%.

Spend 5 minutes with Paige, and I DARE you not to start giggling at the sheer awesomeness of (your) life. She's relentlessly positive, adorkably delicious, and seriously skilled when it comes to brewing up magical potions, spells, charms + Tarot-inspired revelations.

I wish I could distill her into glittery powder + shake her all over my body. That sounded insanely creepy. But soon … you'll understand."

–Alexandra Franzen, www.alexandrafranzen.com
And remember…
I'll be your mirror
Reflect what you are, in case you don't know
I'll be the wind, the rain and the sunset
The light on your door to show that you're home
When you think the night has seen your mind
That inside you're twisted and unkind
Let me stand to show that you are blind
Please put down your hands
'Cause I see you

— Velvet Underground, I'll Be Your Mirror
Thanks. I love you!
xoxo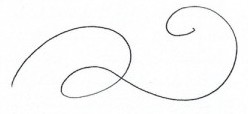 photo by Lydia Hudgens