Hello and welcome! It's so nice to meet you.
I'm Paige, a pop-culture-loving psychic medium, fine artist, and sacred arts practitioner. I believe in magic, tea and laughter as medicine for the heart, and that everything is going to be okay.
I didn't always feel that way. For over ten years I lived at the bottom of the ocean. My medical file calls it major depressive disorder; I call it the crushing weight of the ocean and soul paralysis and some major goddamn bullshit. Through my spiritual practice and the array of tools in my sacred/secular toolbox, I was able to drag myself painstakingly out from the bottom of the ocean to the shore of life. I still live by the metaphorical ocean that is depressive disorder, but have learned to manage it in a way that enables me to feel my feelings, find happiness, and do the work I'm here on this fancy dancing planet to do.
WELCOME TO MY MAGICAL WORLD!
If you can get down with unrelenting optimism in the face of a mad world, buckets & buckets of tea, joyful cussing, and frequent breaks for song & dance then GET DOWN, BABY KITTEN!
Some places to start:
Stay in touch
I LOVE to hear from readers! Questions, comments – send 'em all my way.
You can find me on Instagram, Twitter, Facebook, and Pinterest.
You can e-mail me directly at paigezaferiou@gmail.com.
You can follow Paige Z's Tarot and Tea on Bloglovin' so you never miss a blog post.
And you can sign up for email updates on the handy-dandy sidebar form.
I hope that you enjoy yourself here, sweet chicken.
Here's to a life full of magic!
xoxo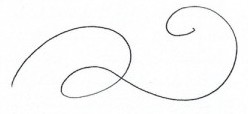 photo by Lydia Hudgens