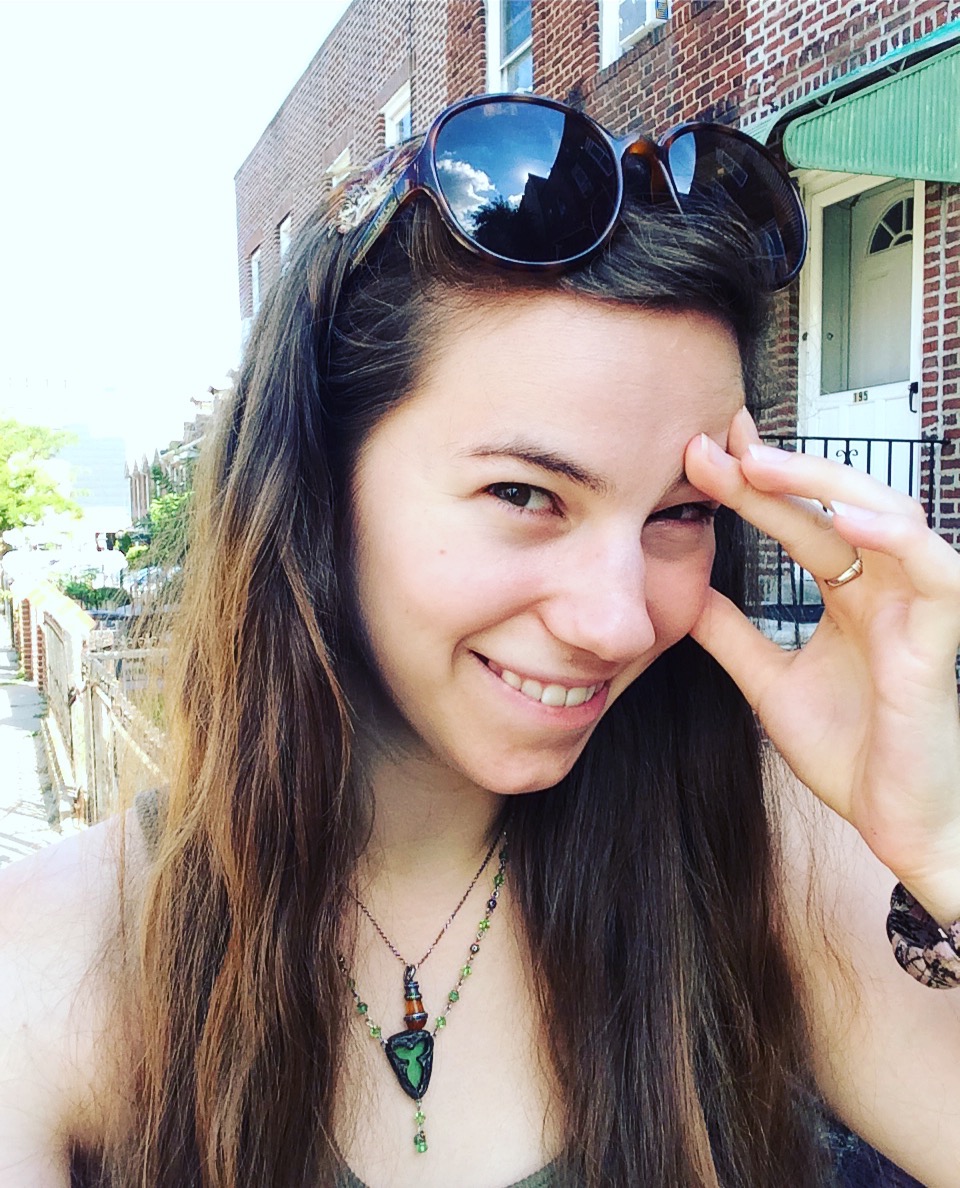 Surprise! I moved to Brooklyn!
SWEET SPAGHETTI SQUASH, little kitty cats!
I've been keeping it sort of secret, the way you hold your breath on a wish for fear of bursting the magical bubble and having it all come crumbling down around you like precarious moss-and-pebble castles in a gust of winter wind.
You know what I mean?
But now I'm here, and more or less settled in, so it's time to share the news.
YIPPEE
Truly, I couldn't be happier to find myself here. It feels deeply, resonantly right – even though I always scoffed I'll never move to New York, ha ha, what a joke.
Be careful what you say you'll never, ever do.
ANYHOO
---
What does this move mean for Tarot and Tea?
A couple of things…
YOUR MAGICAL LIFE IS DELICIOUS
I'd eat it, if I were a life-eating troll.
Which I'm not.
Promise.
But if I were…
---
Moving house, I firmly believe, can be a gift.
It offers you the opportunity to take a look at your life:
at the possessions that burden or uplift you,
at your daily routine and whether it ought to be reset and refined,
at those in your life who support and uplift you (I'm looking at you, Dad),
and at the way(s) you handle stress.
When I looked at my life during this move, I saw…
Animals. Stuffed, plastic, ceramic, metal, Beanie… I've got animals in frames on the walls and carved in wood. Their bones are strewn about my space – a wishbone here, a claw there, a bacculum in the back. Dear blueberry muffins, I love those animals.
Boxes. Big ones and little ones. Fancy, plain, all sizes and shapes. I've got a box full of rocks and one that's disguised as a book. Boxes that are full of sacred objects and boxes that are empty, waiting to cradle something within their confines. I suspect my strong Taurus influence is at work here…
Books, which I assume goes without saying. In downsizing from a two-bedroom apartment to a single room I was forced to let go of several boxes of books – which ought to have been painful and distressing, but really wasn't. It was a good opportunity to ask myself which books I really, really need and which ones I'd be able to check out of the library.
Old shit. I mean, seriously: boxes of school notebooks, tests, and handouts. Hoarded memorabilia, some of it genuine and treasured but some of it musty and lifeless. My Younger Self held onto these things in pain and grief, and it was clear that much of it needed to be let go.
So before I moved, we had a fire.
---
Here's to new beginnings.
Here's to healing and letting go.
Here's to the cleansing fire and the sweet rain.
Here's to you and me.
Here's to Brooklyn, baby.
xoxo