HAPPY NEW YEAR, FRESH FISH!
What's up chicken feet? Listen – listen. I know there's a lot going on and so much to say about it. There's time.
WHERE DO WE BEGIN?
It's 2018. We are past the super duper Capricorn new moon and en route to the blue moon eclipse of January 31. Storms of transformation stalk the land, striking our lives and shaking things up. Shape up or slip up, they're kicking down the door.
EAT A DINNER ROLL, HOG WATER
What I mean is – I believe things aren't as hopeless as they sometimes feel. But it can be difficult to overcome those feelings and imagine what things might look like on the other side of the transformation storms.
That's one reason why I believe in the value of starting off the year with a thorough divinatory reading: one that can be returned to throughout the year, and which contains points for contemplation and recommendations for further action.
PRACTICAL LIKE CAPRICORN
(And visionary like Aquarius)
So I do New Year readings.
We are obviously in a very strange and interesting place and time in our personal lives and greater history as human beings. Things have changed; things are changing. We all wish that they would change for the better if not for the best.
I WISH THIS BEST FOR YOU
Being able to hold space for a close look at your personal journey during often turbulent transformation is important to me. Thank you for the constructive feedback you continue to give, like:
letting me know that you continue to look back on your reading throughout the year.
excitedly sharing when opportunities and new path directions we discussed come to fruition.
coming back year after year for further guidance and insight.
I treasure every piece of feedback you share with me. Thank you from the bottom of my heart for continuing to show up, bravely and imperfectly, for yourself and for us all (because your growth and life benefit other beings).
HEY NONNY HO
This year I'm rechristening the New Year Readings with a name that some of you may remember — it was the name of a springtime situation I offered several years ago.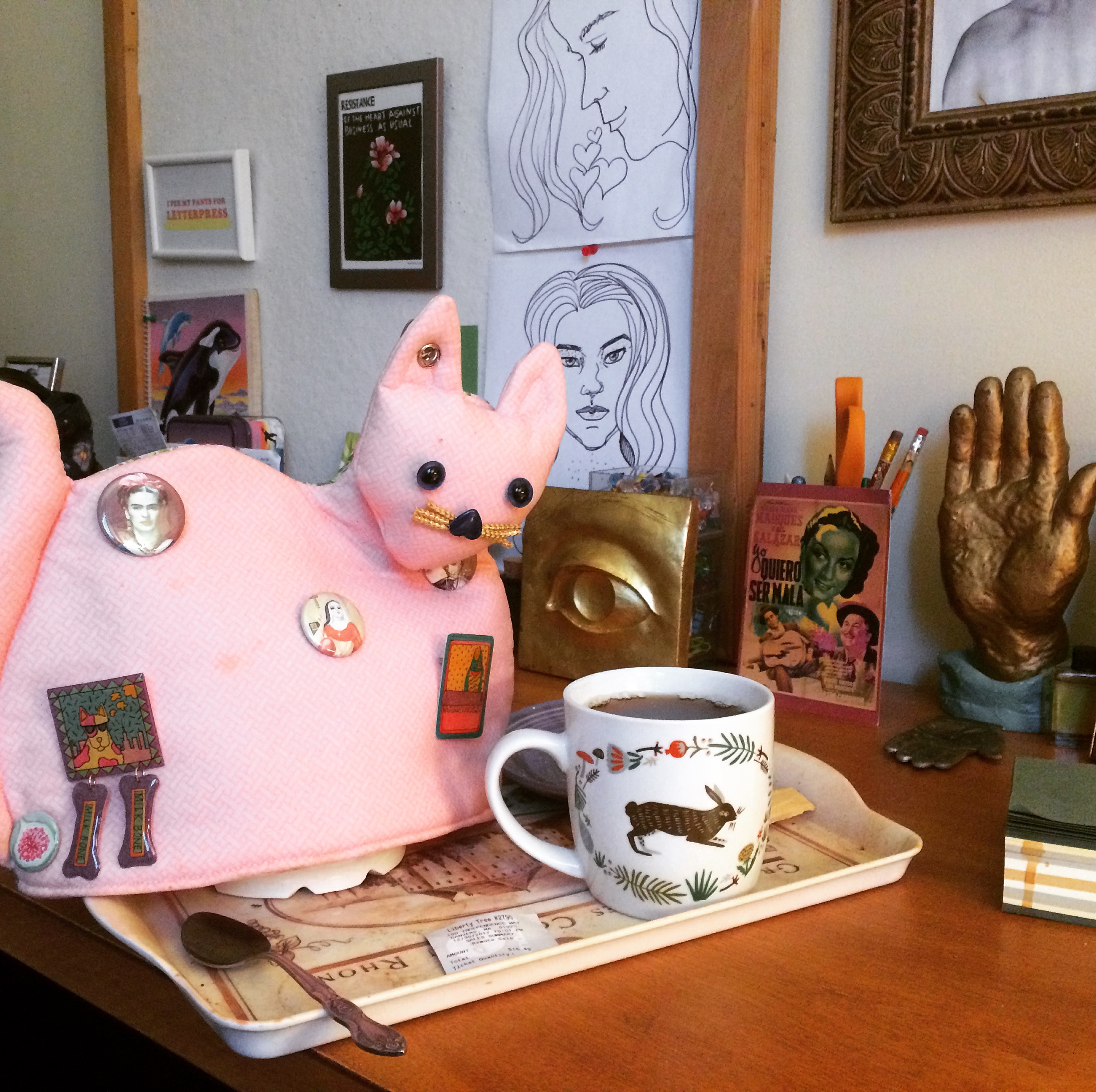 Babies, Kittens, and Chickens, Oh My!
New year, new beginnings. We are all given a chance at a rebirth of sorts at the new year, and this name feels like a better fit for the new year than the springtime.
Here's what's up:
BKCOM is an email reading. I debated changing this, but your feedback on written new year readings was overwhelmingly positive.
It includes a 12-15 card spread that begins by looking back to 2017 and synthesizing that year's major lessons with where you are now and what you're looking for in 2018.
We'll also take a more micro look at the major areas of your life and what to look out for and focus on in 2018.
Additionally, if you wish to give me your birth data I will take astrological considerations into account and weave information on how those major transits are likely to affect you this year into the reading.
BKCOM costs $88 and is payable via PayPal using a credit/debit card or your PP account.
As always, the ultimate focus of the reading is on making the best of the situation and taking empowering action.
NO DOOM! NO GLOOM!
That's my policy.
Book your Babies, Kittens, Chickens, Oh My! new year reading for $88, by clicking this automagic PayPal link (a new tab will open).
**Please make sure to include your contact email in the "Messages to seller" section if it's different than the email address associated with your PayPal account.**
If you have any questions, drop me a line at paigezaferiou@gmail.com.
I love you. My heart is full for you. I know 2017 was a difficult year — one of the most difficult I can remember, stay tuned for my writings on THAT whole fun time — but you got this. I believe in you. And I know that we can get through this, together.
I look forward to the continued unfolding of our experiences and the conversations that happen when we share with each other.
BUCK BUCK BABY CHICKENS
xoxo
Paige